Impact Safety
---
Children's safety is our primary concern!
Our systems meet Federal, state and CPSC guidelines pertaining to life threatening or debilitating injuries resulting from a fall. We also meet the requirements and standards of ASTM, the indoor playground guidelines set by the US Consumer Product Safety Commission (CPSC), the compliance criteria of the National Association for the Education of Young Children (NAEYC), the National Program for Playground Safety (NPPS), and the Americans with Disabilities Act (ADA) Architectural Barriers Act (ABA) for accessibility.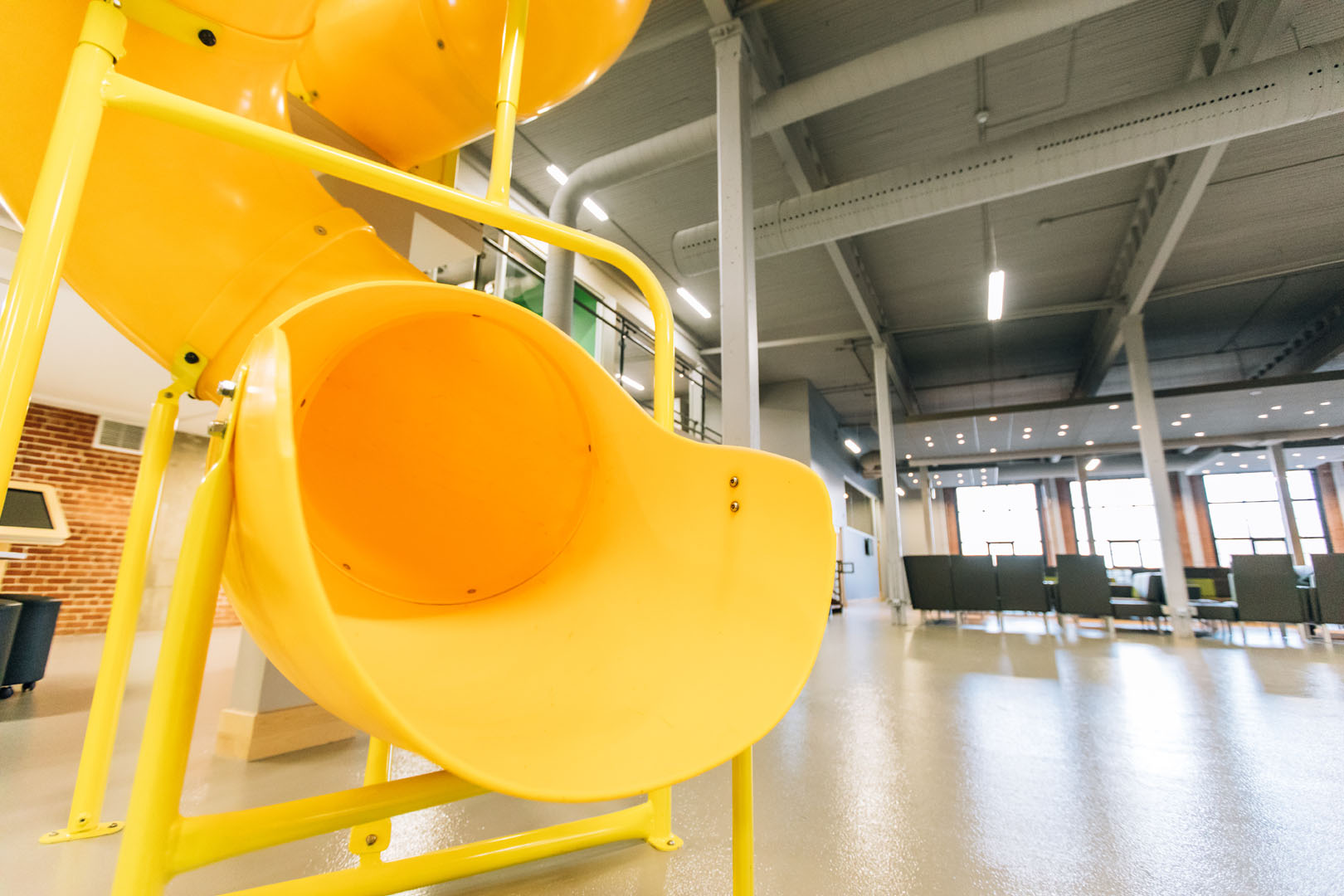 Hygienic Properties
---
"It cleans really well, and the color of the topcoat does not show stains." – Luretta Filbreth
In play areas designated for children, guarding against disease, infection and odor is a concern. Most flooring options lack protection from bacteria that seeps beneath a water-permeable surface.
All SafeLandings products are manufactured with LiquidBarrier™, a proprietary moisture barrier that is water and fluid resistant. The LiquidBarrier™ prevents liquids from seeping below the topcoat level, reducing the possibility of bacteria build up and odors.
For infants and toddlers just learning to navigate the play equipment, our antimicrobial treated topcoats provide an extra level of protection to keep the play area sanitary.
Installation Versatility
---
You're not limited by the size and shape of your indoor play space. Wall to wall or just part of the room, SafeLandings® Systems can be customized to each facility's unique requirements.
We also offer a variety of topcoat colors and patterns to match the look and feel of the space. If you're interested in your own unique theme, we offer custom print services to make sure you don't have to settle for a topcoat you don't love.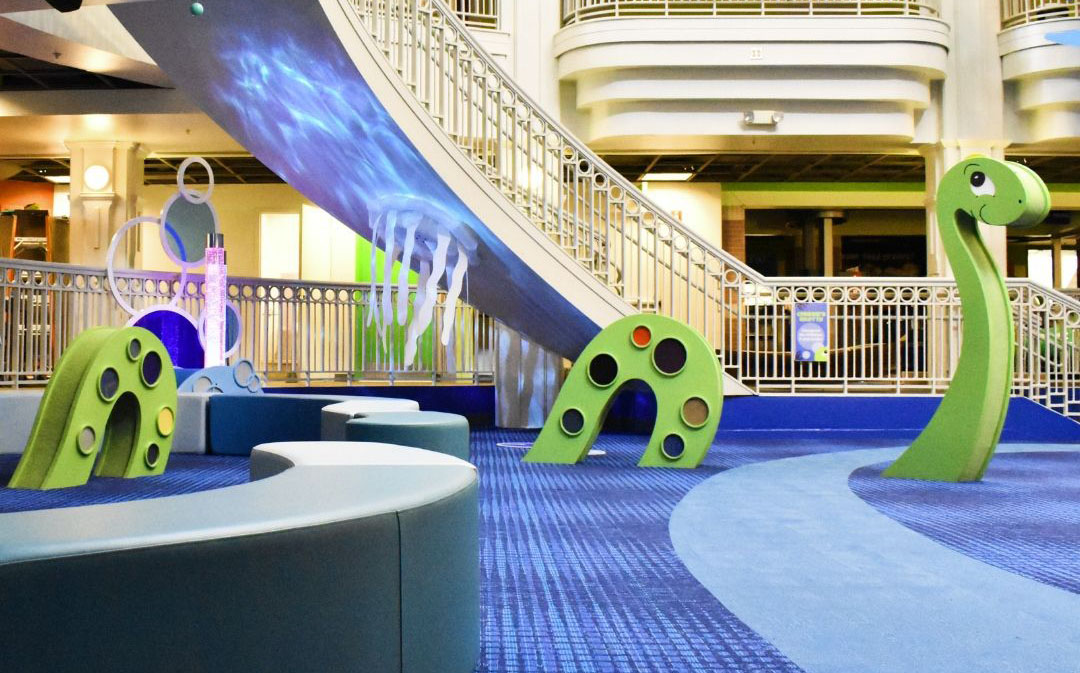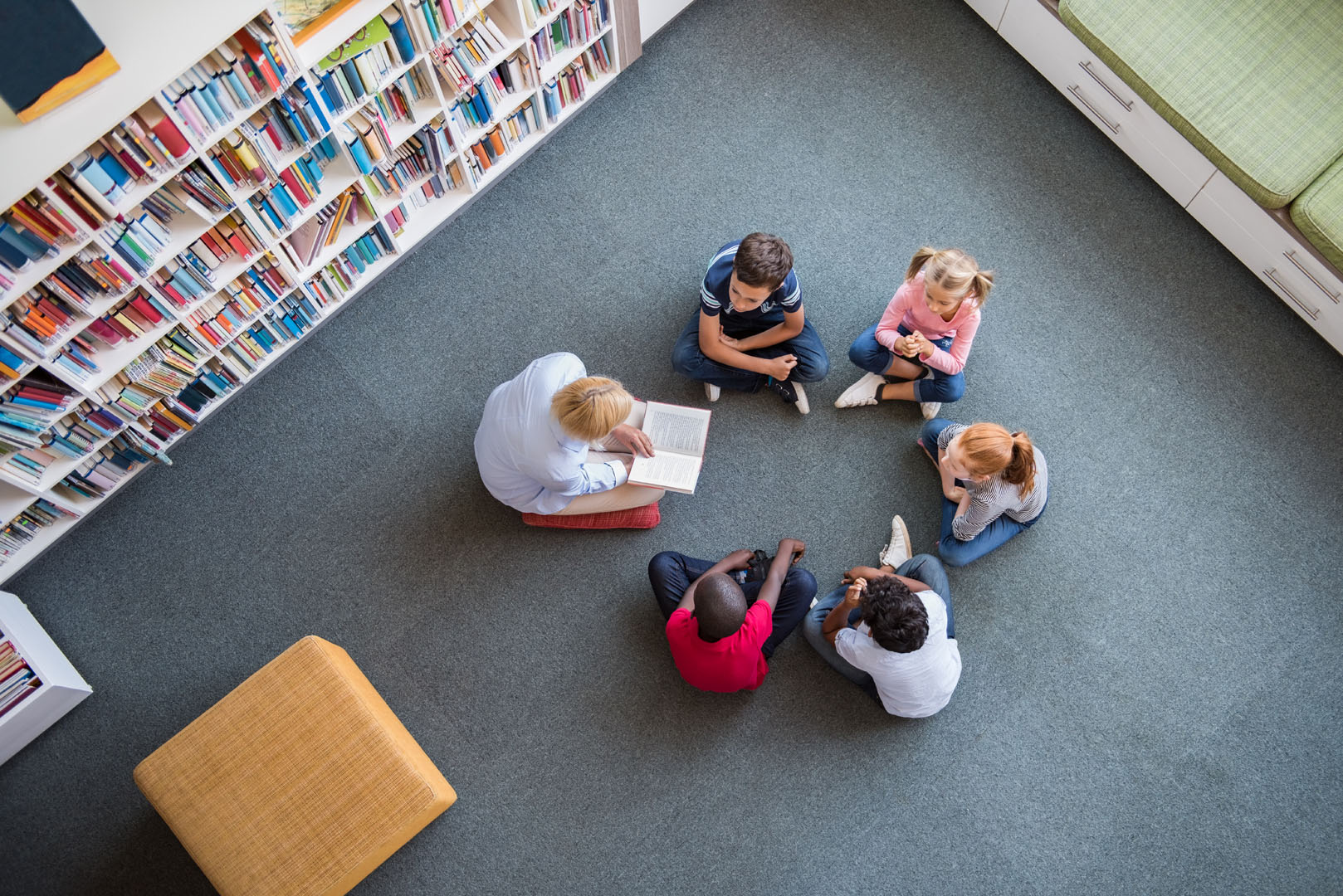 Safe & Comfortable Play
---
"Our teaching staff appreciates the comfort of the product, as they are required to be seated on the floor with the children throughout the day." – Patricia Maddox
All SafeLandings® cushion floors provide the ultimate combination of safety and comfort as a shock absorbing flooring system. Our textured topcoat surfaces provide tactile stimulation to children learning to explore the world around them.
Our Systems provide the best "sitting" surface available for children and is the preferred safety flooring by early education school teachers.